Joined

Apr 1, 2022
Member Number

1028
Posts

32
Location
Bought this bike in the spring of 2019 as an experiment to see if I would like a large bike, a month latter took it on a 4000 mile round trip to Fla. before buying it I had some requirements for a bike, and most of these big cruiser types lacked many of these requirements, I read all the old test reports from back then and in every comparison the Valk was way ahead of the others.
I liked it a lot, so much that I bought another, and really love that flat 6 so much I purchased a Goldwing, I'm running out of room, something or things gotta go.
24k miles, paint scuffs and scratches tried to photo them.
rear wheel bearings replaced, splines in excellent condition and lubed per Hondas recommended moly grease
carbs had a complete tear down and ultrasonic bath with all new red eyes O rings, new fuel rails, oem fuel line, carb linkage bearings, should be good for another twenty years.
new oem Hitachi alternator, new starter relay plug.
timing belt and pulleys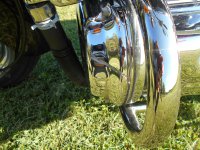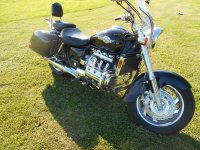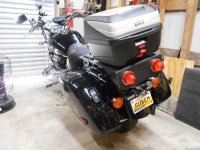 front and rear calipers rebuilt with oem. seals EBC pads. SS brake and clutch lines, new clutch slave cyl.
the headlight is running thru Panasonic micro relays to take the load off of the starter button, F150 horns mounted under the bike, all this thru a centech 2
bike will come with Honda tool kit and owners manual, Honda sissy bar with back pad and rear rack, also a flat rack with a Givi top box that I made for solo touring, keeps the weight closer to CG. It's a three wire plug in for the lights using Honda color coded wires and 3.5mm plugs inside of the right side cover.
Questions or more photos no problem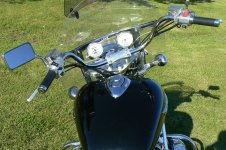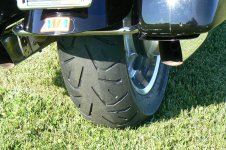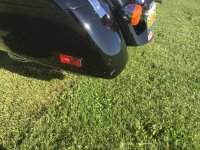 Last edited: