Active member
Vendor
ADV+
Joined

Mar 14, 2022
Member Number

856
Posts

41
Location
MotoTrialsParts
Shop Doodads for MotoTrials. by MotoTrialsParts located in Carlisle, Massachusetts. Speedy replies! Has a history of replying to messages quickly. Rave reviews! Average review rating is 4.8 or higher
mototrialsparts.etsy.com
I make a family of levers to improve access to enrichener knob on Keihin PWK carburetors and clones (OKO, Nibbi, etc).
Three of the designs were created for specific trials bikes: TRS eStart, TRS Kick Start & Beta. The fourth design is a "general purpose" lever intended to simply move the access point to the enrichener down to the middle of the carburetor. The TRS eStart levers are popular with GPX owners.
The levers can be purchased from my Etsy shop (
https://mototrialsparts.etsy.com
). They are $7.00 plus shipping. Payment is via PayPal.
TRS eStart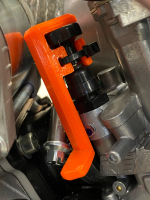 TRS Kick Start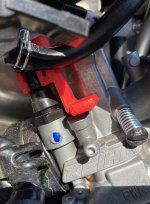 Beta Evo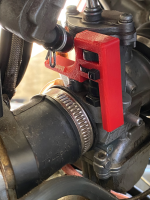 General Purpose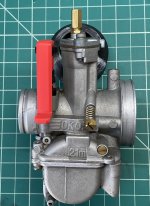 Last edited: