Joined

Feb 12, 2022
Member Number

664
Posts

108
Location
As I was diligently torquing the alternator cover bolts on my '17 KTM 690E to 10 NM, and no more (per the shop manual), after replacing a defective gasket, one of the bolts pulled out the threads from the case...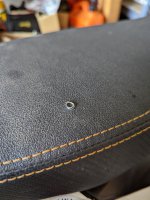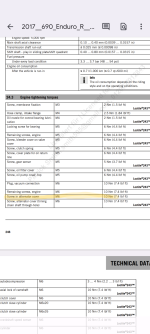 So, now I get to repair a thread. That's exactly what I wanted to have to do after all.
Anywho, the question now is what thread repair solution to employ.
The way I understand it... Heli-Coil takes a smaller drill (advantage, less risk of inadvertantly really buggering things up) but can't handle as much torque (disadvantage). Time-sert takes a bigger drill (potential disadvantage, depending on how much meat is in the case) but can handle more torque (advantage).
I'm leaning towards heli-coil since the spec is only 10 NM.
What would the hive mind use in this application?