MVI MOTO is an Authorized Dealer for Rabaconda Tire Machines and Tools

MVI is pleased to offer a Discount to ADVBikes.com members on the GEN4 3-Minute Tire changer and Pro Tire Iron Set

MSRP for the GEN4 3-Minute Tire changer is $449.00 --

$419.00 for ADVBikes.com Members


MSRP for the Rabaconda PRO Tire Iron Set is $ 85.00 --

$75.00 If ordered at the same time as the as the GEN4 Tire Changer or Street Tire Changer
SHIPPING
Flat Rate shipping to the lower 48 is $10.00 per shipment with a $199 minimum order.
Flat Rate shipping to the EU is 10€ per shipment with a 200€ minimum order
MVI will quote AK & HI, and all other international Shipment costs upon request.
RABACONDA 3-MINUTE MOUSSE CHANGER
The world's most advanced tyre changer just got even better. Introducing the 4 th generation Rabaconda 3-Minute Mousse Changer!
All new:
● Rubber feet provide excellent grip on any surface
● 3 standing points allow for work on uneven ground
● Now a tyre lever tray included for convenient access and storage
● Spindle chamber for locking larger hub bearing adapters
● Tube caps riveted to the feet
● Large flange nuts for stronger fixing of wheel supports
● Pre-assembled quick release bolts
BENEFITS
● Comfortable working height
● No more backache or working on your knees
● Compact and easily assembled in seconds, no tools needed
● Tyre can be removed completely by pushing it down with the bead breaker
● Excellent grip on any surface and uneven ground
● Works on tubeless, mousse, Tubliss and regular tube set ups
FEATURES
● Rigid and durable construction
● Light weight
● Tyre lever tray at comfortable height
● Strong Cordura 1000D carry-bag for comfortable and compact storage
● Quick-release bolts for fast switching between wheel sizes
● Bead breaker positioning system
● Oval profile lever with good grip
● Premium quality product. Made in EU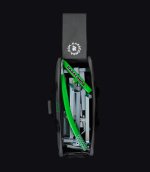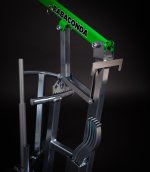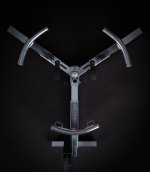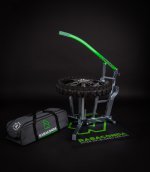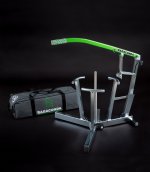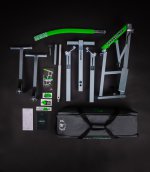 Rabaconda standard spindle diameter is 20 mm and 24 mm adapter comes with the tire changer.
Optional Equipment:
12-18mm Spindle
28mm Spindle
62mm Adapter
Replacement Center Spindle
Pro Tire Iron Set
Single 17" Tire Iron
Pit Mat (6.5' x 3.3')
Tire Changer Mat (3.3' x 2.6')
Ordering is simple.
Order by PM, phone call or email, the quote/invoice will be emailed to the customer, along with instructions for payment.
We accept the following methods of payment:
VENMO, PAYPAL,

Credit Cards via SQUAREUP
Last edited: